Mike
Convenient, friendly and knowledgeable with a good selection.
Julie
Great quality and customer service. Best hay I have ever seen, I only use the best for my horses!
Lisa
The BEST!!! More accommodating than one could possibly expect!!! Thank You SO Much Sweet Meadow for DELIVERING always Quality, Always Great Customer Service!!!

Bonnie
I love this farm stand. We get our chickens, chicken feed, products for the cat and dog and fresh eggs and produce. In the Spring the plants are wonderful. Great Alfalfa hay. I love not having to go to Agway. On top of that they offer advise, good conversation and distractions for the grand kids.
Kritter
Really? I just sat down to order more hay from this wonderful farm and noticed a comment about it being 'garbage'.... I totally disagree - this is the softest hay I have EVER found and all of my animals (rabbits, guinea pigs, chinchilla, tortoise) won't eat any other of the yucky coarse brands..... With all other brands, I get hay "splinters" in my hands when I touch it - but never have gotten splinters from Sweet Meadow's hay! I won't use any other hay every again. In fact, I usually drive 1 1/2 hours to their farm to pick up my hay....its that good! I wish I could rate it higher than 5 stars......
Cindy
LOVE the garden center! Their plants are always in better shape than Home Depot's and they have a more diverse selection. The staff are always very helpful, offering assistance without having to be hunted down. Their prices are very reasonable. I'd much rather give my business to a local, family owned business over HD any day!
Kenneth
Needing a reliable source of timothy hay for my two female Guinea Pigs, I checked out Sweet Meadows. Their Timothy Hay is soft and much fresher than store bought. My two girls are very happy with it.
Lucy
So kid friendly with great programs and instructors! I am always so exited for my weekly visit
Zach
My daughter Jemma loves the horseback riding camp and the endless animals at Sweet Meadow!
Frank
Great riding place I take horseback riding lessons there I love it!!!
John
Good farm with home grown eggs vegetables and corns
Anonymous
The people are super friendly and the quality of their plants is great. They also have farm animals (including babies seasonally) for the kids to see.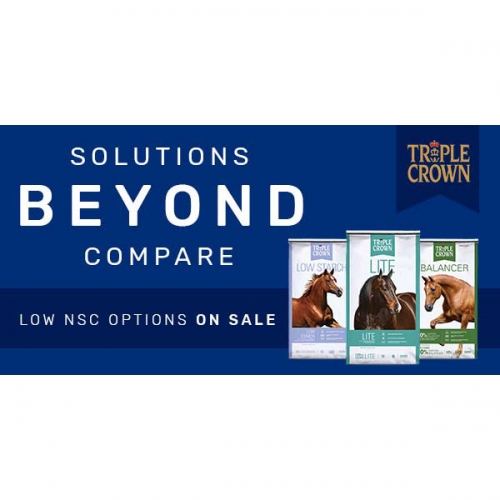 Don't miss these great savings on Triple Crown Feeds during the month of June. Save $2 on Triple Crown Low Starch, Lite or 30% Ration Balancer! Head in to our store and save today! Not valid with any other discounts or...
Valid: 06/01/2019 - 06/30/2019
Offered By: Sweet Meadow Feed and Grain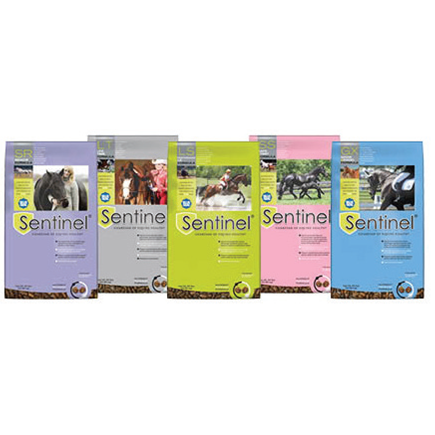 Get $1.00 off per bag of Sentinel horse feed! Choose from:Sentinel SeniorSentinel Performance LSSentinel Safe Start Sentinel Grow & Excel Not valid with any other discounts or sales.
Valid: 06/01/2019 - 06/30/2019
Offered By: Sweet Meadow Feed and Grain